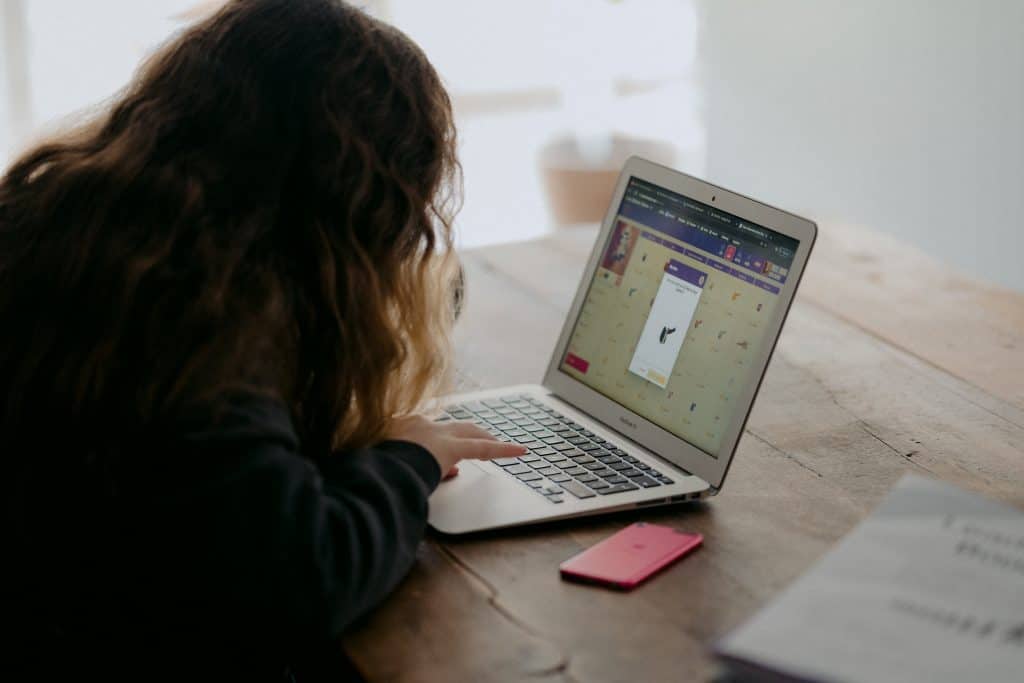 Online safety for kids is essential in this ever changing modern world.
The best way to sum up what being a parent is like, is the following quote: "Your children need to know they are loved and safe. Everything else is adult business." ― Jeannine Lee. When kids are young, it is difficult for them to know what is right or wrong, what is harmless and what can lead to severe consequences.
The internet can be a wonderful place. It allows kids to explore resources which they would not have been able to access otherwise. However, not everything is black and white. The internet is a grey area, where on the one hand, it has incredible resources, and on the other hand, it is also home to dangerous people who wish to harm others. Paedophiles, scammers, and hackers are only a few of the threats which are present on the internet and this is why Online safety for kids is so important.
As adults, we may have gotten used to spotting a dangerous individual, but it can be harder for kids. Hence, parents need to ensure online safety for kids. Here's how:
Using laptops, computers or tablets in a common area
Kids only need to use their laptops to complete schoolwork, talk to their friends, or play games. Hence, they can easily surf the internet in the presence of a parent. Not only does this allow you to ensure that your kid is not talking to strangers online, but it also allows you to regulate their screen time as well. A parent's presence will ensure that your child is not logging into any shady website or clicking any unknown links.
Usage limits and time restrictions
Kids need the internet to complete their homework as well as to have fun. It is up to you to ensure that your child does not surf the internet for extended periods. Setting usage limits or restrictions help ensure their safety. However, if they need to use the internet for homework, do not include it in their usage limit, but keep an eye out to make sure they are working on their homework.
Use the internet together to ensure online safety for kids
When you take an interest in your kid's activities, it helps them feel encouraged and also allows them to feel more comfortable using the internet in front of you. Hence, if they receive any shady messages in the future, they will not hesitate to reach out to you. Use the internet to surf movies or even watch them play their games; it is all about creating a safe environment for the child while also reinforcing online safety.
Install antivirus application on your kids' device
Kids can be curious creatures, and it can be hard to comprehend which links are genuine and which ones can result in a virus being downloaded onto the devices. Thus, it is wise to install an antivirus onto the devices that your kids use.
Teach your kids
It is up to you to educate your child. Unless you inform and teach your kids about the dangers that lurk on the internet, they are not willing to understand why you are cautious and impose usage limits on them. Once you inform them of the dangers that they can come across, it will help them understand the restrictions and become more aware of any malicious links or messages.
Personal information and face-to-face meetings
With Skype and Hangouts, now kids do not need to venture out to meet a stranger. Hence, you must reinforce the idea that your kids should not give out any personal information or meet any stranger, online, or offline.
Secure your home wireless connection
Setting up a strong password for your wi-fi is not only for ensuring that no one can eat up your internet bandwidth but it also prevents hackers from tapping into your home network. Educate yourself on the internet safety and learn more about how you can secure your home network to prevent any third-party from reading your information.
Parental controls
If you have young kids, you can use parental controls to monitor how they use the internet. Hence, you can check whether they are visiting any unwanted websites or logging into chatrooms. With this, you can track their movements only when you feel it is necessary, while also allowing them some privacy.
Uploading or downloading images
Reinforce the idea that your child always needs to ask you before they upload any picture on the internet, or download any picture from the internet. With this rule, you can ensure that your child does not upload pictures of their face to an unknown website while also not downloading any picture they should not see.
Exercising internet safety rules can ensure that your child is safe from cyberstalkers, child molesters, and unwanted pornography. While the internet can be an excellent place, it is filled with danger. You need to develop innovative solutions to solve these modern problems and guarantee online safety for kids.