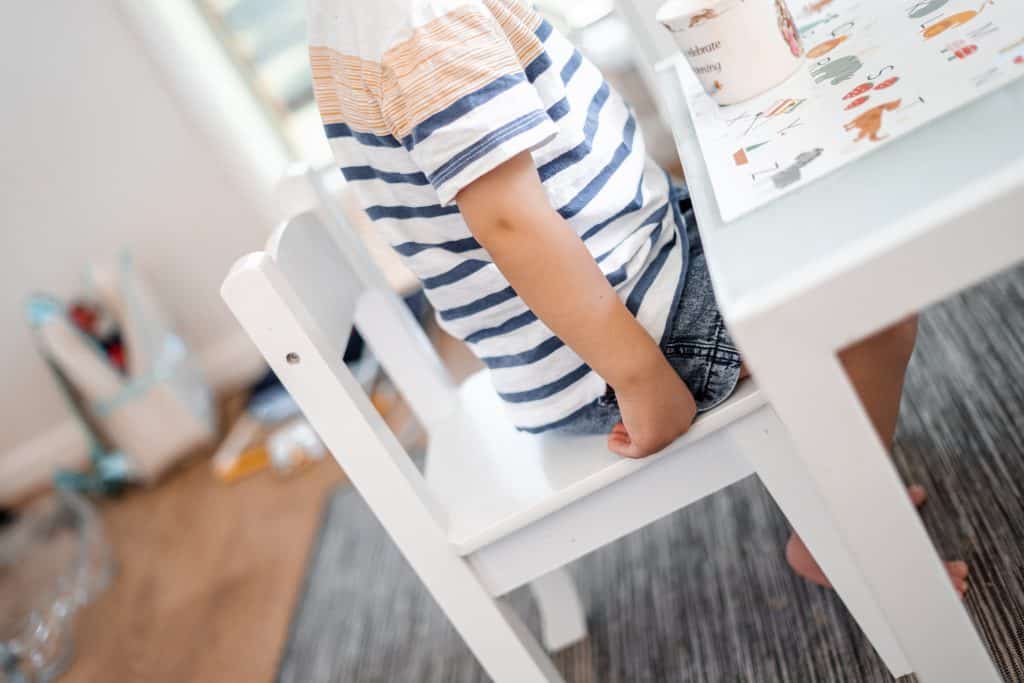 Childcare Options for Working Parents in the UK – Choosing the Right One
Childcare is a crucial service that defines the lives of working parents. It is one facility that can make or break careers and life goals because you cannot quit that career that you have worked so hard for and you cannot leave those little munchkins that carry your heart to any care that is less than perfect. Is there a childcare option that is perfect and all-encompassing? No. There are several types of childcare options for working parents available in the UK and which one works for you depends on your requirements and expectations.
Let's talk about all the childcare options for working parents in the UK and then let's understand the nuances of choosing the right one.
Childminders
Childminders are self-employed people who offer child-care services from their home or personal property. These individuals usually come with a passion for childcare and are registered with Ofsted in England and the Care Inspectorate in Scotland. Their fees are often the lowest in all the childcare options available in a locality but they may lack some of the standard facilities that you may be looking for your child like an ear-marked play area, an in-house nurse, etc.
Children's Centers in the UK are under the control of the local authority and are a part of the Sure Start program that was kickstarted to target child poverty. Child Centers work with the intention to provide families with the one-stop solution for their various needs like childcare, easy education, family support, health, and employment support for the parents. The services offered by Childcare Centers can vary from center to center.
There are several different types of day nurseries in the UK. The main types are private, community, local authority, and workplace nurseries. They offer care for children from birth to 5 years of age. Every nursery works with a different capacity based on the size of the facility, requirement, and the availability of the staff.
This type of childcare facility is less formal compared to nurseries. Pre-school playgroups operate for just a few hours in a day and do not offer full-time care. They are usually run by individuals or charities and often require parents to volunteer their support.
Crèches provide occasional care for children when parents need help. For example, a few hours during the gym, a few hours at the shopping mall, half a day for a wedding, etc. This type of childcare is provided at particular premises where parents can handover their children to the staff and finish the task at hand.
Nannies are private individuals who take care of children as their job. They usually stay with the family seeking care for their child or may also come in for the working hours and may move-out as soon as parents return from work. Nannies are paid according to the number of hours they care for the child and based on the services they offer. It is very common for nannies to also work as house-help and provide full-day services to their employers.
This type of care is provided by a member of the family or a friend. This can be a daily arrangement or an occasional arrangement where the individual helps out with childcare while they go to work or run some errands. In some households, grandparents offer daycare for the children as parents go to work and it is also common to find arrangements when the family takes over after the hours of formal childcare.
Choosing Childcare Options for Working Parents
Every childcare facility is different in terms of what it offers to the parents and how much it costs. Parents must consider a few factors before choosing a childcare type that may work for their families. What are the factors to consider for choosing a childcare service?
Are you comfortable handing over your child to a stranger?
When it comes to childcare, most people would want a family member to take care of a child but that is not always possible. Parents must consider if they would want their child to be cared for by a family member or an outsider. Moreover, a family member can step in only if they are available. This factor needs to be considered and certain arrangements must be made accordingly.
Would you choose in-house or in-facility care?
A family member or a nanny can care for a child in your house while all the other types of childcare options are in-facility options. Which one do you prefer? Both have their own pros and cons.
Would it be easier to have childcare close to work or home?
Having childcare near the office means parents can drop and pick the child on the way to work and can also rush to the site in case they are needed. On the other hand, having it close to home has its perks like you can drop off the child even on days of work from home. Which one suits you better?
Is there a proper backup?
Childcare services need proper backup. What if the nanny gets sick or what if the childcare center Is closed for the day you need help? Parents have to consider having a solid backup so that their arrangement works smoothly.
Budget is one of the biggest deciding factors for most parents. Can you afford the type of service you are interested in? Moreover, it is also important to consider if the chosen service is worth the money being paid.
If you have enjoyed reading this childcare options for working parents then please follow us on Facebook for many more parent and childcare content.