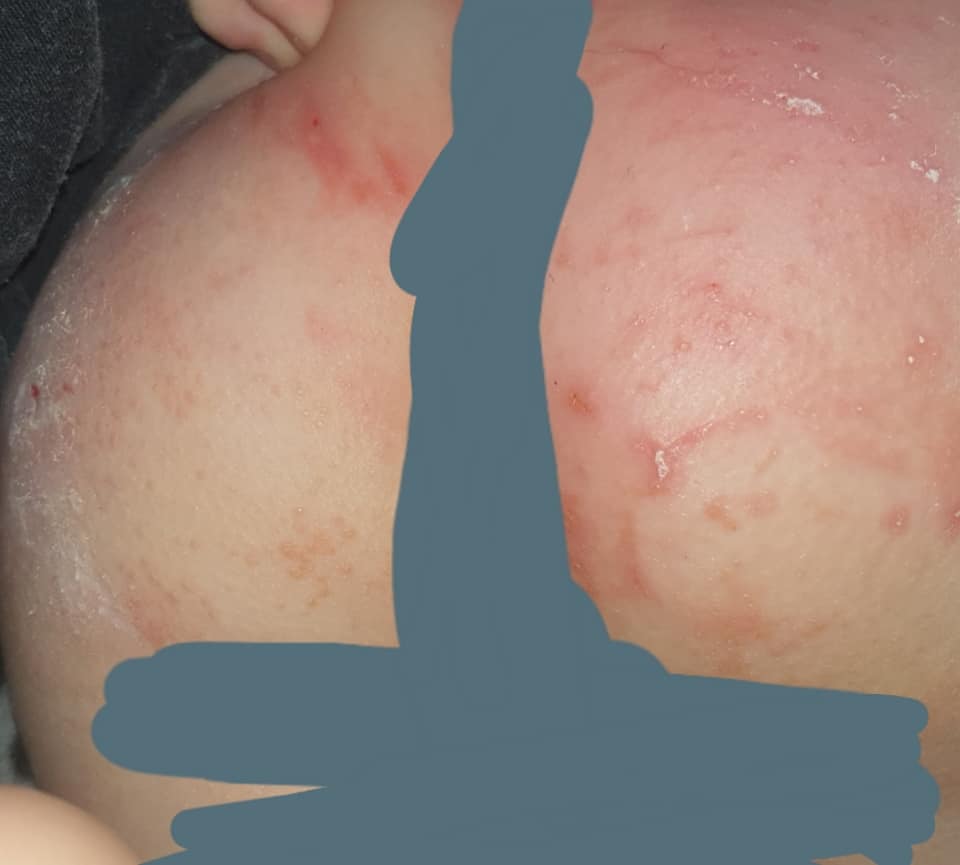 Three mothers have claimed that a change in recipe of the Aldi 49p Mamia Sensitive baby wipes have caused their babies to suffer burns and blisters.
Abbey Blackburn from Moreton and Chloe Baker from Prenton have all claimed the baby wipes from Aldi have caused the painful rashes on their children.
Abbey has shared photos of her daughter's Georgie's rashes on her legs and bottom that are "red and raw" and covered in blisters.
Chloe 21, said that her daughter Cleo became hysterical after sores on her bottom began to bleed.
Both Abbey and Chloe say they had been using Aldi wipes without any problems right up until Aldi changed them.
The burns are so severe that both the mother have taken their daughters to see their doctor.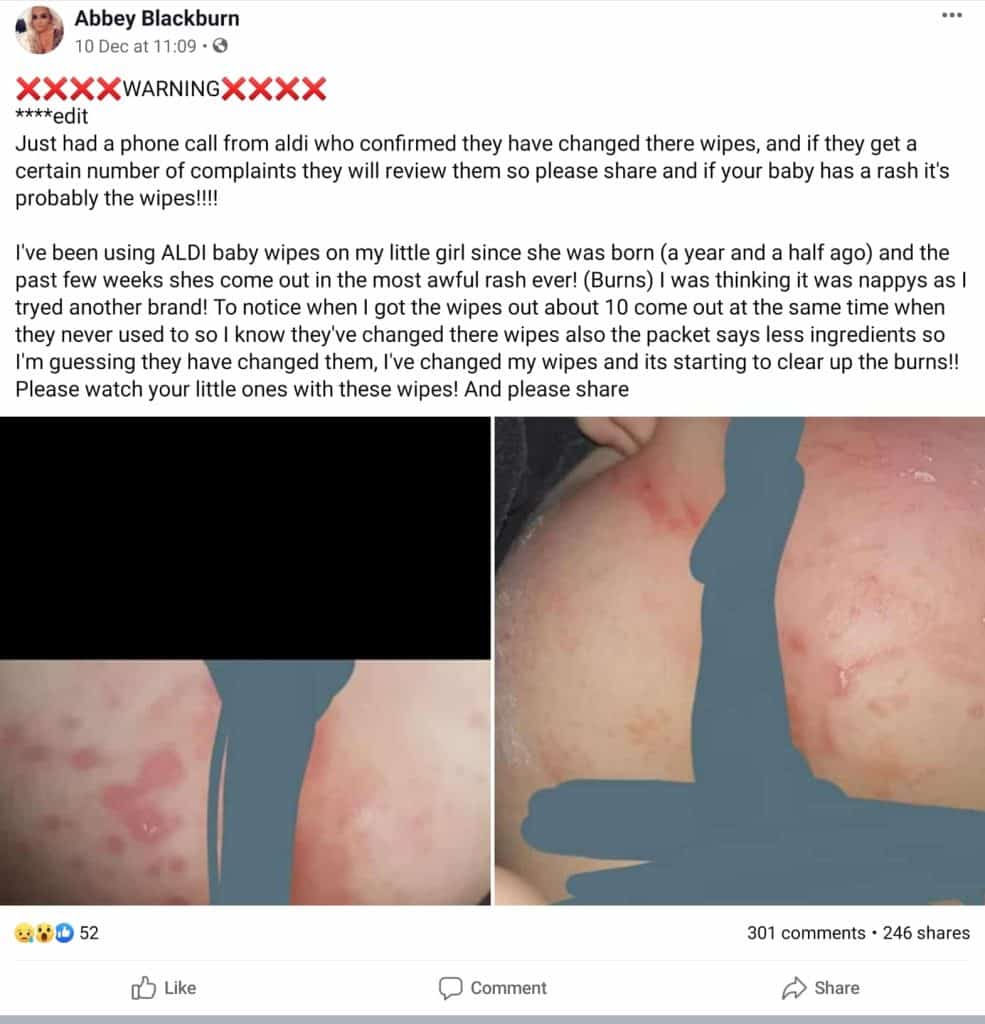 Concerned about the wipes, Abbey took to social media to share her experience and warn other parents. She posted a photo of Georgie's skin and said:
'Just had a phone call from Aldi who confirmed they had changed their wipes.

'If they get a certain number of complaints they will review them, so please share, and if your baby has a rash it's probably the wipes!
'I've been using Aldi baby wipes on my little girl since she was born (a year and a half ago) and the past few weeks shes come out in an awful rash! (Burns).

'I was thinking it was nappies as I tried another brand! I also noticed when I got the wipes out about ten came out at the same time, when they never used to, so I know they've changed their wipes.

'Also the packet says less ingredients, so I'm guessing they have changed them. I've changed my wipes and its starting to clear up the burns!

'Please watch your little ones with these wipes! And please share.'
Abbey's post sparked similar complaints from other parents.
'All of our wipes are dermatologically tested and accredited by the Skin Health Alliance.

'However, as with all cosmetic products, there is always the possibility of individual intolerance to a particular ingredient.

'We were sorry to hear about Ms Blackburn's experience and have raised this with our supplier.'

Said An Aldi spokeswoman
If you have experienced the same or similar please get in touch with your doctor then speak to Aldi.