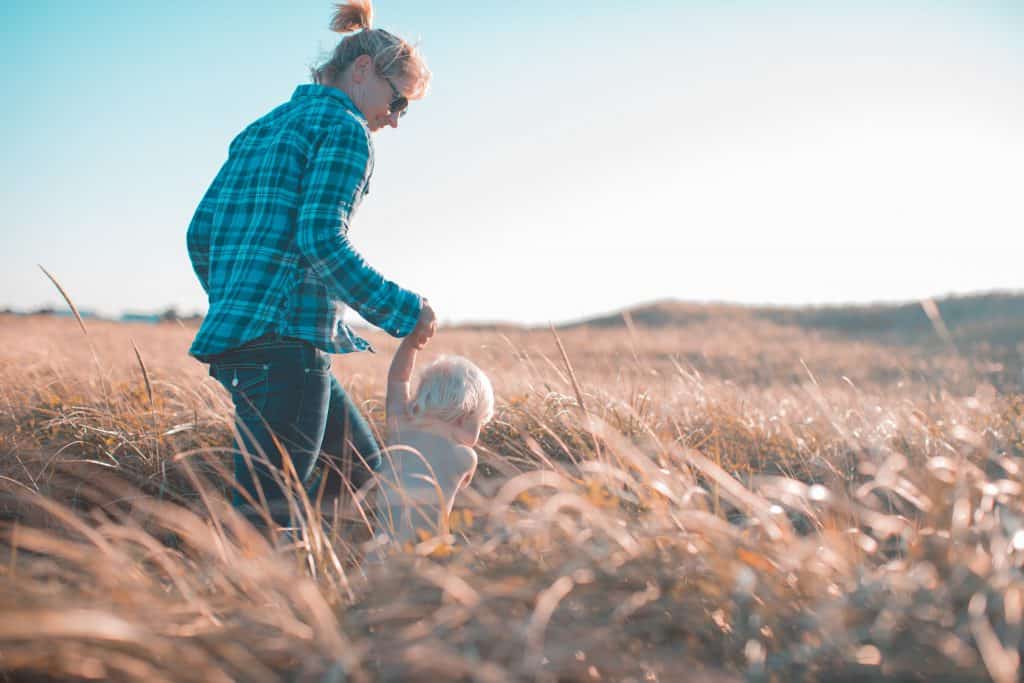 Is Single Motherhood a Bad Thing?
It is often said that children are better off raised in two-parent households. It is also this common misconception that makes mothers consider staying in unhappy relationships with their partners. How many mothers have you encountered that have said they're only "staying for the kids?" Besides having to deal with custody, child support, and the emotional toll of a new family unit that comes from separation, they are suddenly thrust upon performing multiple roles, in addition to balancing work and life. This is also true for those whose partners passed away.
Motherhood is challenging enough to tackle, but to tackle single motherhood all on your own requires a completely different level of both physical and emotional exertion. It comes as no surprise, then, that there is a greater incidence of anxiety and depression among single mothers, and their children.
That does not always mean that children raised in single-mother households are at a disadvantage, however. You would be surprised to know that there are many factors to consider the success rate of a child, and it has to do more with how their parents treat them than the number of parents taking care of them.
The question is: how does a frazzled single mother trying to juggle career, housework, childcare, and self-improvement stay zen? There are two controllable factors:
Access to a support system
Development of healthy coping mechanisms
These two are not just exclusive for single motherhood; they are applicable for anyone that experiences stress. However, it should be acknowledged that single mothers are part of the at-risk group that does not always get adequate support systems and resources because of the stigma attached to it, particularly when the mother is of a younger age.
Access to a Support System
The single mother may be the primary caregiver, but that does not necessarily mean she is the only caregiver. A network of supportive friends and family members that are willing to help out on things such as childcare will do wonders to both her physical and mental health. It gives her more time to do high-priority tasks without really sacrificing the quality of her relationship with her children because the goal is that she ideally becomes less stressed.
Friends and family are usually the main forms of support. Still, support also comes in the form of auxiliary people such as health care providers, social workers, religious groups, and even colleagues. They are not normally enlisted nor expected to do tasks such as childcare — they mainly act as someone for the single mother to lean on.
Development of Healthy Coping Mechanisms For Single Motherhood
A solid support system is not enough, and sometimes, merely a pipe dream. Single mothers need to be able to face the demands of daily life without letting negative feelings such as burnout to overpower them. She can gain inner strength through the use of the following strategies:
Accept the stressor instead of avoiding it. Although this may sound counterproductive, acceptance diminishes the negative feelings associated with it.
After accepting the stressor, determine if it is something she can control. For instance, her main stressor could be that she feels 24 hours a day is not enough to fulfil all her responsibilities. While time is something we cannot control, we can control how we manage it.
Remember that it is okay not to have it all together. The concept of a mother who can do it all is a myth. It is an ideal that social media tends to portray as easy to achieve, and if you cannot achieve it, there must be something wrong with you. Single mothers need to know that they do not need to look a certain way or do certain things in order to be "Supermum". Supermum is already a redundant term anyway when your kids are fed, clothed, and loved.
Know that there is nothing wrong with being a single mother. Whether by choice or by fate, single motherhood is not something to be ashamed of anymore. That is why empowerment is important. We now know that women do not necessarily need husbands in order to survive, especially if said husband does not treat her and their children the way they deserve to be treated.
Celebrate victories. In parenting, there are no small victories. Cut yourself some slack and give yourself a pat on the back for things as mundane as installing the car seat correctly, or the bigger wins like getting extra time for sleep. It is not cocky at all to do this; on the contrary, it can be good for mental health. In any case, these small victories ultimately lead to the biggest victory of all: letting the children grow in a household where they know they are safe, secure, and loved.
Single mothers need to recognize and validate themselves with how hard they work because they work twice as hard in parenting. Remember, a mother with healthy coping mechanisms will be able to more effectively encourage her children to develop to their highest potential. With the proper support system and coping mechanisms, it is not impossible for her to raise well-adjusted children.
If you have enjoyed this article please make sure you follow us on Facebook for more great content like this.