Single motherhood is always going to difficult but we are here to help ease the stress and guide you to being a better parent.
Parenting is the easiest thing in the world to have an opinion about, but the hardest thing in the world to do. – Matt Walsh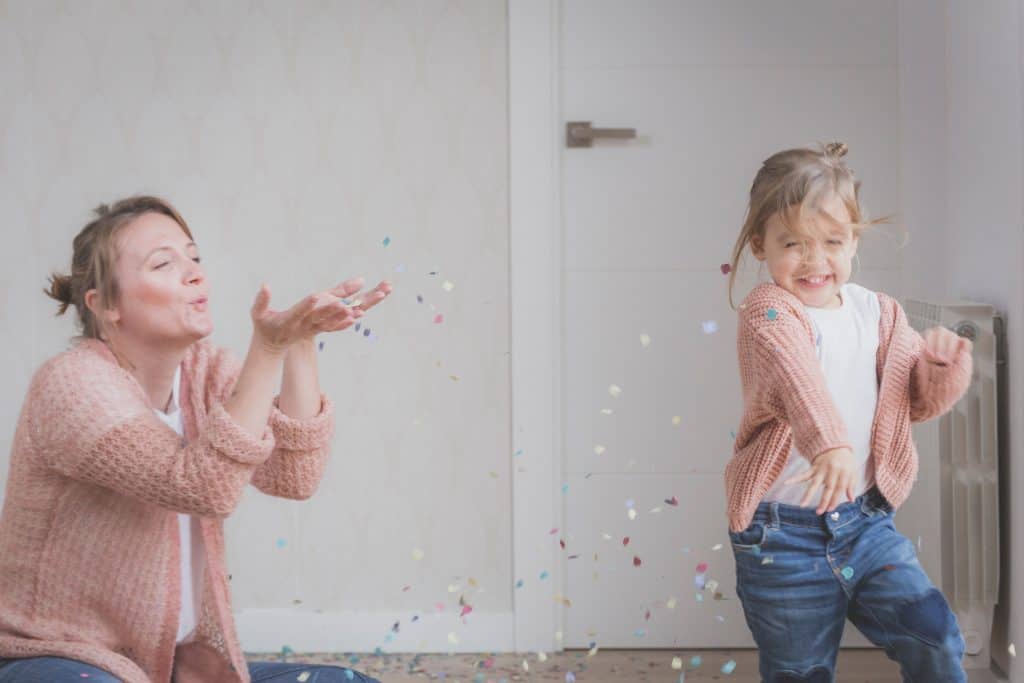 The biggest parenting advice of the century is, do not listen to anybody. You gave birth to that kid, and you know them the best. Follow your gut instinct and parent according to your child's needs. But, lately, if you have been feeling like you have lost your mojo, and would like some sound parenting advice, read on.
Here we will talk about some tips that won't get you the 'Parent of the Year' award rather, and they will give you the much-needed perspective and the will to take one more step forward. Parenting is hard, single parenting and single motherhood is double hard. Let's start with accepting this and giving ourselves some grace.
Now, off to the points that will help you ace single motherhood.
As mums, we tend to hide our struggles from our children, which is ok to some extent, but when you are a single mother, you cannot pretend a lot. You cannot be dying of work overload and smile at every request of 'play with me' or 'I will ruin the living room once again'. You are a single mother and a human too, and it's ok to be tired. Let your child know you cannot play today.
Do not hesitate to share how many tasks you have accomplished and how much you would like some help. As a single parent, you will have to accept that some things are going to be different for your children as compared to children who have both parents. This simple acceptance can make your life easier in multiple aspects. Let your child help you and let them contribute to chores.
Single motherhood can get lonely, but you can turn around your situation by finding your village. This village can be made up of close family and friends who can help you raise the child by taking up responsibilities like babysitting, dropping your kid to school or games, helping with studies, etc. If you live away from family or people you grew up with, try to build relationships with colleagues, neighbours, and parents of your children's friends. You will also have to work on having a neutral relationship with the other parent (if possible).
All of this will not only help you manage the single parenting gig but will also give your child a strong foundation of bonds and familial ties. Your connections with your family and friends will also help your child build bonds and value relationships.
Children need to learn the value of money, and it has in a lot of ways nothing to do with you in single motherhood. You cannot let them grow up without any respect for money and the hard work that goes behind it. Let your children watch you put in your skills and efforts to pay the bills and to take them on vacation. No, you do not have to harp about money all the time, but you have to ensure that your children/child know that no matter how much you earn, money has to be saved and invested.
As a single mum, you need discipline in your life, or you will end up running around in circles. To make life easier for everyone and achieve more in 24 hours, you will have to get disciplined yourself and inculcate the same in your child. Imbibe the value of time, teach them the importance of a sport, and help them understand the nuances of discipline and how it can turn around daily routines. You will have to find a balance between being strict and being lenient and find the middle way to a life that is balanced between, school, work, chores, and joy.
A child needs to understand the role of a man in a family or say in general life. Be it a girl or a boy, they need a male role model in their life, who they can look up to. This role model can be anyone, a partner, a grandparent, their father, a brother, or a close friend. Let your child spend time with this person so that they can pick the usual things. For boys, this can be a great opportunity to learn how to do the guy things, and little girls can learn more about mutual respect and get an idea of how they should be treated by men. Bonding with a male family member can go a long way in the successful emotional development of your children.
Last but not the least, make your physical and mental health a priority. Single parenting is a lot of work and often leaves no space for a sport or a hobby. But you have to make time for yourself because you cannot afford to fall sick: your kids are banking on you for their future. Pick up a hobby, make time for the gym, or maybe go out with your friends once a week. Do what helps you rejuvenate and fill up your cup for the hustle.
Single motherhood is the most important job of your life but sometimes, you may get lost and feel like you are failing at it. While it's ok to feel like that know it in your heart that nobody can do it better than you, nobody can be a better mum to your child. So, buckle up and find your mantra in the points above. It will get easier as you go.
If you liked this then please follow us on Facebook for more great parenting help and advice.