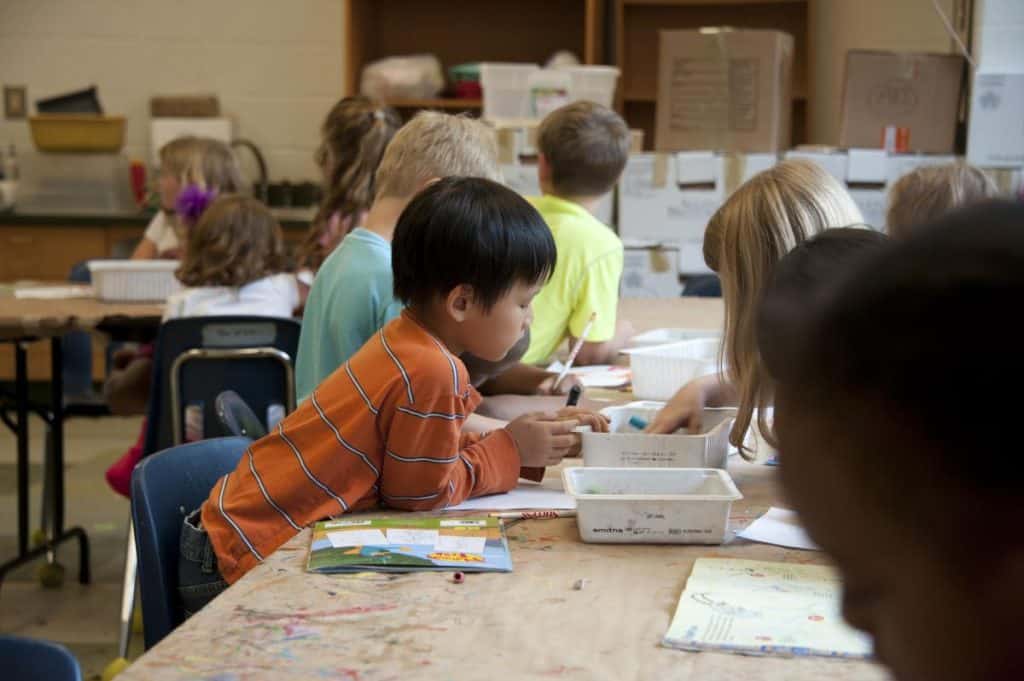 "We cannot always build the future for our youth, but we can build our youth for the future."—a famous quote by Franklin D. Roosevelt best explains why education is so important. As parents, it is essential to ensure that your child values education from an early age. Learning in a new environment can be challenging and requires a lot of support from parents. Early years education helps children prepare themselves from a young age and improves their ability to think and work independently.
Table of Contents
Involvement of Parents
When your child is about to start his early year's education, one question that may be plaguing you is whether or not your involvement will help your child. Many parents believe that education is best left to the experts. While that is true to some extent, it is essential to remember that a child's cognitive development begins at an early age. Hence, when parents support and help their children learn from an early age, it also aids in the cognitive development of the child. When a parent is in the loop regarding what is going on in their child's classes and what they are learning and need to practice, they can help their children better by assisting them with the same material at home. If you, too, want to be able to help your child out to the best of your abilities, here is what you can do.
Know the Teacher
When it comes to the early year education of your child, you must be familiar with your child's teacher. Usually, only a single teacher teaches your child during the early years. Hence, they can observe your child all day and will be able to help you understand how well your child is progressing. By meeting the teacher, you will also be able to ensure that they know that you want to be involved in your child's learning. You can tell them they can contact you to help your child learn better and to provide you with tips on how you can help them improve at home! Meeting your child's teacher will help them know that you want your child's learning to be a collaborative effort.
Know the School
Education is not only about learning the alphabet or adding numbers. To have a holistic education, children must also participate in extra-curricular activities to ensure that they have an all-round development. When you are thinking of enrolling your child to a preschool or nursery, you must assess everything that the school has to offer. While having a low student-to-teacher ratio is good, the school must provide children with the ability to learn outside of the class environment.
When your child is not having fun, they may not be learning as much. Hence, ensure that the school offers exciting facilities besides a good curriculum. Once your child has already been enrolled in a school, ensure that you keep up with the school's newsletter and allow your child to participate in after-school events they like.
Check-in with Your Child
Apart from supporting their learning at home by practising with them, it is also essential that you ask your children how they are doing. Sometimes what a teacher may see may not be the whole story. It is always vital that you check in with your child to see whether they can keep up with what is going on in their classes, whether they find their classes engaging, and if they are struggling with anything at school.
Checking in with your children will not only help you learn whether you need to help them with any portion of their studies, but it will also allow your children to speak to you freely about whether or not they like their school, whether they get enough help from their teacher and whether they understand everything that is being taught to them.
Parents' involvement in early year education of their child is the best way to determine if your child needs extra help and take the necessary steps early on.
Encourage your child
While practising lessons at home with your child may help your child understand the material better, it is not the only way to encourage your child. Practising what they have already learned at school may not be exciting for kids. Instead, you can also encourage them in new ways, such as reading more books, using the library or playing educational games. This way, you can combine fun with education and ensure your child develops a positive attitude towards learning.
Is your child about to start preschool soon? It can be easy to feel overwhelmed or that you may do something wrong. These tips can help you overcome this fear and ensure you put your best foot forward.