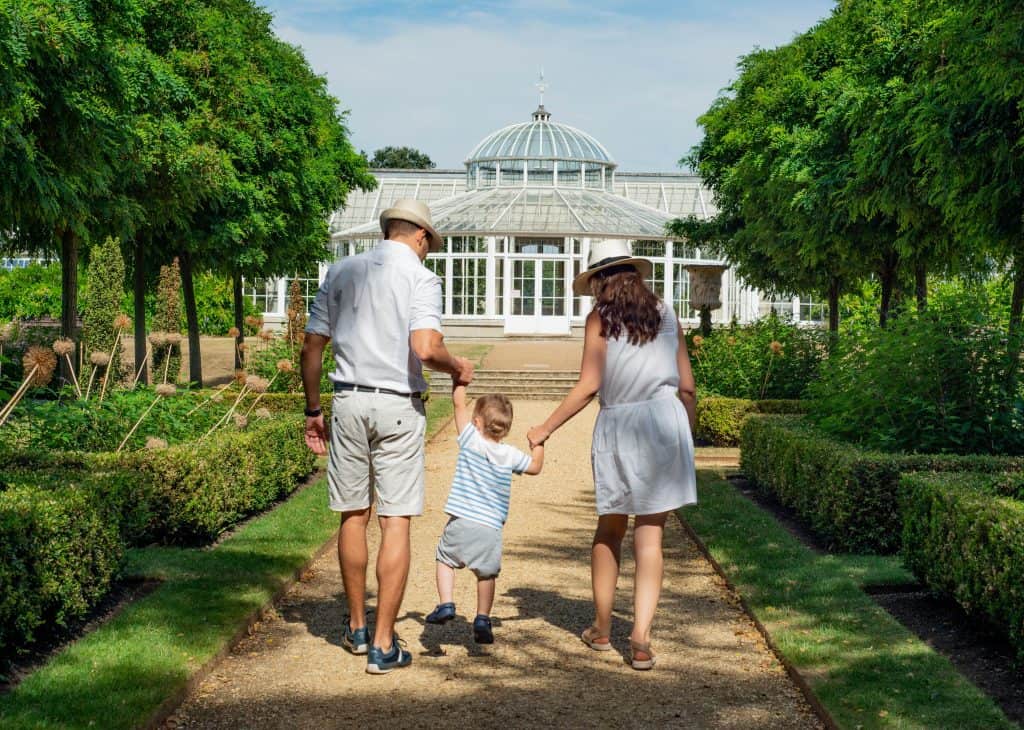 Have you ever considered parenting classes?
"Children are educated by what the grown-up is and not by his talk." –Carl Jung.
We know that children are influenced by the way their parents act and by what they do. Parenting is no easy feat, and unfortunately, many parents often doubt and second guess what they are supposed to do and how they should be acting with their kids. Wouldn't it be great if there was some manual that one could use to see what the right steps are?
Well, while parenting classes may not be a manual, it helps provide parents with some clarity regarding what the best way to parent their children will be, it helps them understand the best way to deal with a child, the challenges that you may face, and what you can do to ensure that your child has the most fulfilling childhood experience.    
Understanding Your Child
If this is your first time with a baby, it is very important to learn certain milestones. Learning about these milestones will help you learn what you can expect from your child as he or she develops. While all kids do not develop at the same pace, learning about developmental milestones helps parents recognize whether or not their child is growing as they should. A parenting class helps parents familiarise themselves with different milestones and teaches them how to look for warning signs in case their child may be struggling. Identifying the early stages of developmental issues can go a long way in helping the child and allowing him or her to lead a comfortable life later on.
Understanding Discipline
While you may think it is too early to think about discipline so far as your child is concerned, learning the right ways to discipline kids can be challenging. Some ways may work better than others, and some may be more suited for your parenting style than others. You need to figure out the best way to discipline your child early on, as you need to be consistent with your style throughout their childhood to ensure that you can change their behaviour. Changing your discipline style from time to time is not effective unless a particular method does not seem to be working for your child. Hence, you must settle on a fixed way to discipline your child before they are born.      
Understanding Yourselves
Parenting is teamwork; you need to work with your partner to raise your child. Hence, you need to ensure that you both understand each other's parenting styles and have a consensus about the important aspects of your child's life, such as what type of discipline will be used, how you plan to educate them, and other such important decisions. Taking a parenting class ensures that parents talk to each other to figure out how they plan to raise their children. While they may differ in some aspects, it is essential to have a common practice regarding important issues.
Having the Best Tools
While parenting is fulfilling, it is crucial to remember that your parenting style will greatly impact your child. Hence, you need to ensure that you always put your best foot forward. With the help of a parenting class, you can ensure that you have the best tools and techniques at your disposal. Not every tool may work with your child, and you may need to modify your approach from time to time. However, it is best to familiarise yourself with certain parenting techniques to ensure that you can approach parenting the right way. Understanding the best parenting techniques will help you understand how you should treat your child and ensure that their childhood positively impacts their lives.
Parenting Classes Support System 
Perhaps the best reason to join parenting classes is that you will build your social circle. When you are a parent, it can seem like you barely have time for friends, especially if they do not have kids. When you take part in parenting classes, you can meet other parents and build a support system. You also get to ensure that your child has playmates to make the childhood livelier. Building a support system is crucial to understand that everyone struggles once in a while. Even a small misstep can seem like a big failure when you are a parent. However, it is vital to remember that everyone makes mistakes, but that does not mean that you have failed your child.
Are you first-time parents, or is this the first time that you are considering parenting classes? It does not matter if it is your first child or your third one; parenting classes always help parents out and help them become better role models for their children. When you want to ensure that your child has an enriching childhood, parenting classes are the right answers. What are your thoughts on attending them?
Thank you for reading about Parenting classes. If you have enjoyed this article the please follow us on Facebook so you can keep up with more of our great content.