Parenting is a tough job, and it can be even more challenging when you have children with special needs. Therapeutic parenting is the most nurturing approach for parents of traumatised kids. This blog post will tell you all about what therapeutic parenting entails."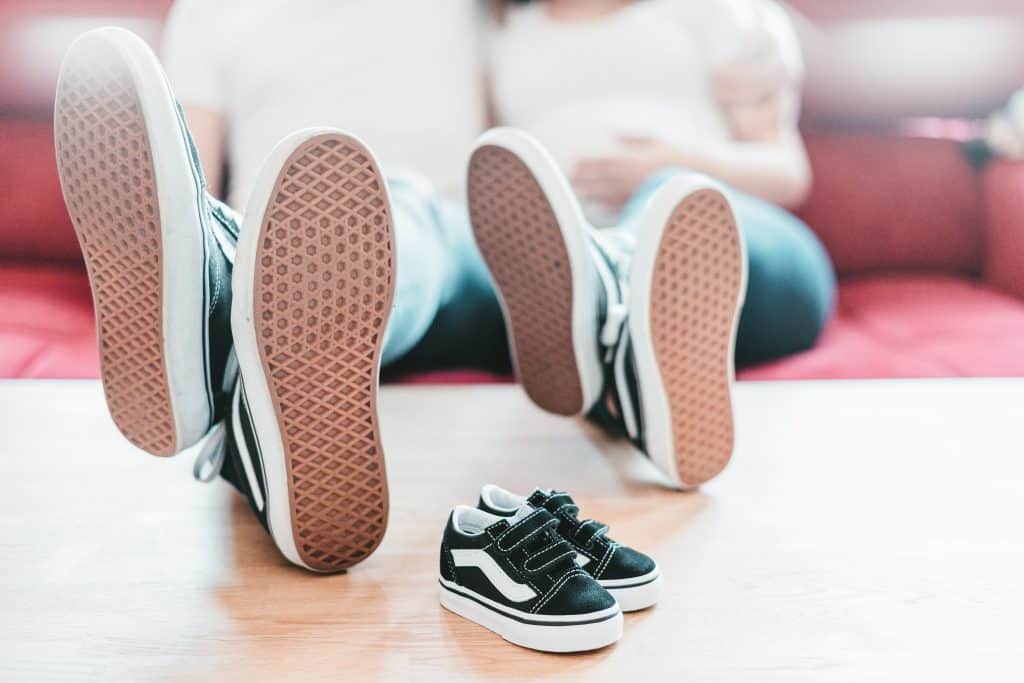 Therapeutic parenting is an intervention involving parent-child interaction to promote positive adjustment in children with childhood trauma histories or at risk for such histories. The goal of these interventions is to improve how both parent and child feel about themselves and their relationship through increased closeness, decreased parental stress, improved coping skills in the parent, lessened negative behaviours in the child, more appropriate social behaviour in the child, improved self-esteem in both parties."
What is therapeutic parenting?
Therapeutic parenting is based on the belief that relationships and connections are essential for healthy development. Therapeutic parents use their own needs for attachment, empathy, and self-care in order to maintain a balance between connection and separateness with their child.
Therapeutic parenting should not be confused with Therapeutic Foster Care, which is an intervention involving parent-child interaction to promote positive adjustment in children who have been removed from their homes due to maltreatment or neglect.
Therapeutic parenting is an intervention for children who have been exposed to traumatic events.
The goal of therapeutic Parents is to improve how both parent and child feel about themselves and their relationship through increased closeness, decreased parental stress, improved coping skills in the parent, lessened negative behaviours in the child, more appropriate social behaviour in the child, and improved self-esteem in both parties. Therapeutic parenting involves establishing a strong relationship between the parent and child that allows for open communication of negative thoughts or feelings without judgment.
Therapeutic parenting is a form of psychotherapy that helps the parents learn how to deal with their troubled children.
The therapist will help the parent ready themselves for childcare by assessing what previously occurred in the home and then giving advice on handling specific parenting situations. Therapists also teach parents about children's emotions to understand their child's behaviour better. Therapeutic parenting also involves helping traumatised children adopt coping skills that will help them deal with their emotions when they arise in future situations.
Parenting children is a difficult task for any parent and foster carers or adoptive parent. Still, it can be even more challenging for those who have experienced trauma themselves and may not know how best to handle their child's emotions. Therapeutic parenting can help parents foster carers learn how to deal with situations that have traumatised their child and work towards developing a loving relationship between parent and child.
Why it's important to know the difference between discipline and punishment
Discipline is the act of teaching, guidance, or instruction. Punishment is not to be confused with discipline, and in therapeutic parenting should only be used as a last resort when all other attempts at prevention have failed. Punishing children can lead to developmental problems such as aggressive behaviour, violence towards others, including animals, disrespect for authority figures, and failure to develop a conscience.
Therapists often use Therapeutic Parenting as an adjunct therapy when working with children. Still, the punishment should only be used as a last resort. It can lead to developmental problems and create troubled and traumatised children, such as aggression toward others, including animals, disrespect for authority figures, and the failure to develop a conscience.
How to use positive reinforcement for effective parenting
A simple way to be a therapeutic parent is through positive reinforcement. Start by identifying behaviours that you like and want more of, such as a child sharing with his siblings or cleaning up after himself without being asked. Then use specific praise when your child displays those behaviours – for example: "I really liked how you shared the toy with your sister." For best results, deliver the praise within seconds of the behaviour you like and use an enthusiastic voice tone while smiling to let them know they did something good.
When to use time-outs as a disciplinary measure
Time-outs are an effective therapeutic parenting tool that can be used as a disciplinary measure when all else fails. To use time-outs:
• Decide how long the child should spend in time out and stick to it (for example, one minute for each year of age)
• Make sure the child is safe during this process – sit by them, so they don't run off or get into something dangerous
• Position yourself across from your child with arms crossed over your chest as you deliver instructions such as "You may not hit your sister" (or whatever behaviour prompted the discipline). Be firm but calm and reassuring, repeating these two sentences if necessary until he calms down enough to listen.
The importance of having family rituals (e.g., bedtime) in Therapeutic Parenting
Family rituals such as bedtime routines are essential for therapeutic parenting because they help young children feel secure and loved. To use family rituals, Identify a time of day when your child is most relaxed (for example, after dinner) and create a routine for this time that includes any positive behaviour you want to encourage more often – for example, reading together every night.
To use family rituals:
Identify a time of day when your child is most relaxed (for example, after dinner) and create a ritual for this time that includes any positive behaviour you want to encourage more often – for example, reading together every night at the same time before bed. The critical point here is it should be something your child enjoys doing.
Set up the ritual by having materials ready (e.g., books, toys) before you begin and stick to it. This is one thing that therapeutic parenting stresses as very important in creating a sense of security for children who may have experienced neglect or other traumatic events at home.
Tips for setting boundaries with your children, including consequences if they are violated
Setting boundaries with children is important in Therapeutic Parenting to establish who has the power, but consequences should be set up for any violations.
To work on setting boundaries:
• Identify acceptable and unacceptable behaviours (for example, hitting is always unacceptable) – it's also a good idea to identify emotions you'd like your child to learn how to handle, such as frustration.
• Set consequences for breaking the boundaries – make them fair and reasonable (for example, you can't hit your brother, but if he hits you, it's okay) and try not to overreact or give in immediately after a violation because this will teach your children they can keep pushing until they get their way.
• Ensure the consequences are age-appropriate and explain them to your children clearly – for example, "If you hit someone today, we will have a time-out until everyone is calm".
Therapeutic parenting is based on the belief that relationships and connections are essential for healthy development. If you know a child (or even yourself) who has been through trauma, please consider contacting professionals to help them heal from their experience to live the best life possible!
Here is a list of our top 3 best therapeutic parenting books we think you should read and absorb.
The A-Z of Therapeutic Parenting: Strategies and Solutions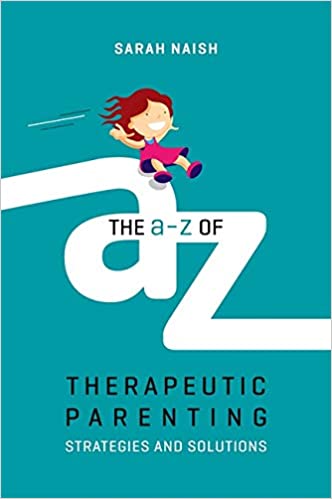 Therapeutic parenting is a profoundly nurturing style of child-rearing that can be especially effective for children with attachment difficulties or who experienced trauma in their early lives. This book provides everything you need to know about how therapeutic parents should act, the benefits they reap from doing so and what it takes as an individual therapist working alongside these families.
The Quick Guide to Therapeutic Parenting: A Visual Introduction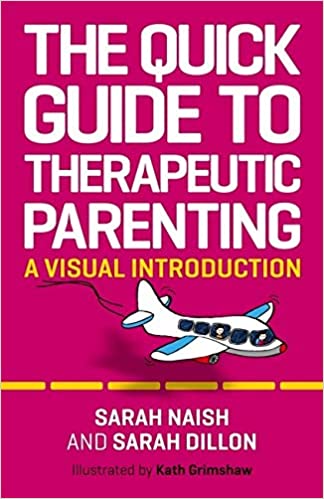 Therapeutic parenting is about so much more than love and care. The kids who experience trauma in their past need an individualised approach to raising them that requires commitment, determination – this can be extremely challenging at times. Still, it's worth every single effort made for those kids!
But where do you start?
The therapist's job is to help you parent your child and be there for them when they need support. This book will teach you how, by teaching the basics of therapeutic parenting techniques that can be applied in any situation, whether at home or school! It provides an informative summary on key ideas behind these skills and illustrations throughout, which show what parents should expect during each stage, so their kids feel more secure knowing boundaries are being set appropriately without fear about getting into trouble later down the line.
Whether you're a first-time parent or an experienced one, this guide will give helpful advice to all parents. It is the perfect introduction for new therapeutic parents and family members who need help supporting your child; it also has some great inspiration from more seasoned experts!
Therapeutic Parenting in a Nutshell: Positives and Pitfalls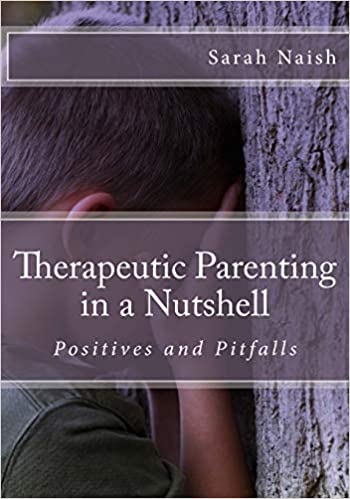 Therapeutic parenting is a new approach to care that has been proven effective for children who have experienced early life trauma. In this book, you will find the basics of therapeutic parenting with integrated links and videos from short inspirational talks given by Peri Parthasarathy on YouTube about how she applied these techniques in her own practice as well as other applications she's seen work best- including humour! Suitable both at home or professionally working closely alongside those we love most; it does not require any prior experience but instead provides practical strategies anyone can use right away while building self-confidence along their journey towards healing
In her book, Therapeutic Parenting: A Guide for All Those Caring Children (and their Parents), Sarah Naish offers parents and professionals an informative yet straightforward resource on parenting children with attachment difficulties. Divided into four parts–what is it?, common additional challenges faced by therapeutic parents; resolving them when they arise; what do I need to accomplish these tasks successfully? And lastly, tips from experts-this short read provides answers about why we should adopt different methods of child-rearing and outlines some best practices that can help make your life easier!
As with all parenting help and advice, there are more ways to do everything, and many people have differing opinions.
We hope that you have enjoyed reading about therapeutic parenting and that you have found this informative and easy to understand. We are always trying to improve and write better, so if you have any ideas or suggestions on what Whoobly can do better, please contact us.
If you have found this post informative, please do help Whoobly by sharing and commenting as the more shares we get, the more readers will see us, which allows us to write more and keeps motivation high.
Whoobly is slowly becoming popular with our readers, and our Facebook page is growing steadily. We share all sorts of content and not just posts that we write but from other authors. We share funny and often eye-opening content that you will just have to share with your friend, family and work colleagues.