Taking Baby Grumble on her first flight was going to be a challenge, but god we did not think it was going to be this bad…
We get Baby Grumble to the airport, and thankfully we have some friends with us, and they help carry the mass of luggage, and to other airport goers, it must have looked like we were emigrating. My arms are now 2 inches longer after carrying a travel cot the length of Gatwick. Why the hell is it a travel cot? It weighs a tonne and hardly something that can be loaded into a backpack and carried about the world.
All this is happening while Baby Grumble is entirely unaware that Mr and Mrs Grumble have resorted to grunting at each other.
Going through security is just a headache. I have to strip off, and with my belt and boots in a tray, I am left holding Baby Grumble and exposing my skinny, malnourished arse to all the other passengers. Then you have to put laptops and phones and all sorts of other stuff in different boxes so they can scan to make sure you have not made a bomb in the last ten minutes.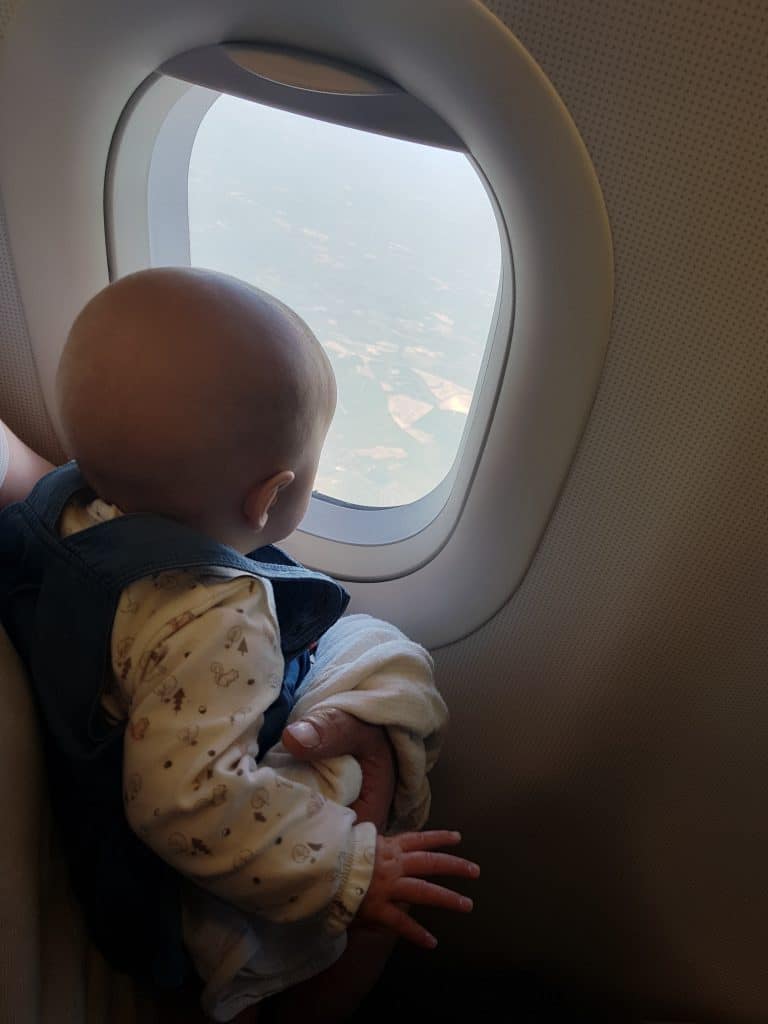 On the flight, Baby Grumle seemed to enjoy it, and so I took this opportunity to try and get some sleep. However, as soon as my eyes drop a passenger will walk past and want to chat. Have you never seen a baby before we are trying to catch up on some sleep now sod off.
So the whole time Baby Grumble is awake and quiet the other passengers want to chat but as soon as the little terror starts to grizzle nobody is around to take her for a walk and the smiles of cuteness turn to glares of hate and the looks of "shut that baby up" start.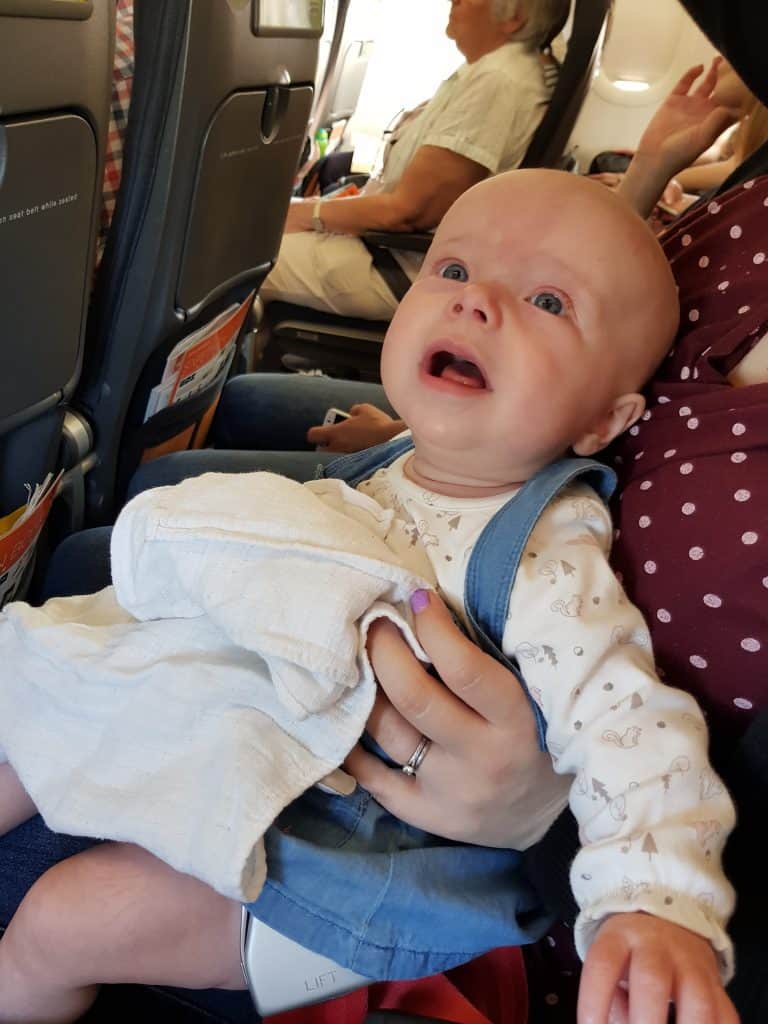 People think that you like the sound of your baby crying but what they don't understand is that we are just broken and have done our best to block out that noise, and we try and get through every hour as it goes by.
The plane finally lands and we all are ready to get off the plane but Baby grumble continues to grizzle, and you would think that people would try and let us off first but no. We are left to almost the last people to leave, and we then have to lug our bundle of noise off on a 3-mile hike to find the baggage collection and start the whole sodding process again but in reverse this time.