We are almost a week into me being a Dad, and it is hard work Mrs Grumble can't do anything because she got cut open like some alien autopsy and to top it off I have the in laws here.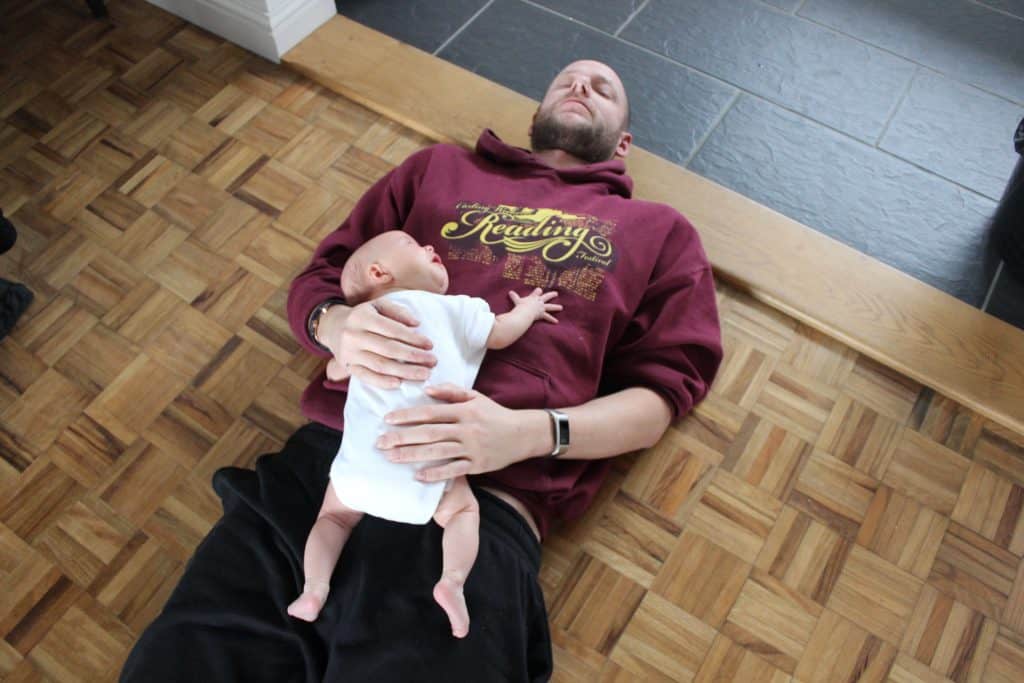 I am not going to sound ungrateful about the in-laws being here because they have been a godsend, but I do want some peace and just want to be with my little family.
Anyway one night Maddy has been screaming the whole house down, and I was tucked up in the office working away and listening to her on the baby monitor, I was chatting to Mrs Grumble via faceache messenger.
Literally, 29 minutes later, I come downstairs, and I hear a whisper. "she is in here… I have just changed her".
It is pitch black in the lounge, and I can't see a damn thing as the office is so bright, my eyes are just not adjusting. So I plonk myself down on the sofa and put my arm around Mrs Grumble and twiddle Maddy's little toes and play with her hands.
About 10 minutes pass and Mrs Grumble gets up and heads for the kitchen…. Ah crap…
I go into shock, and I start hyperventilating, I feel sick, I can feel it rising from my stomach it's burning. It was not Mrs Grumble it was the mother in law… I had been cuddling Maddy's NAN on the sofa!! OH HELL!!
For some reason this night I was not feeling myself as usually when I get on the sofa with Mrs Grumble I make some excellent suggestions on what we can do, and I often suggest things in her ear. Luckily I must have been exhausted as it could have got really awkward.
The mother in law has since told me that if I had touched her leg, she would have smacked me.
Did make a funny story for the rest of the day though and then once again in the pub, but in the pub, I was getting the piss ripped out of me but never mind it is quite funny now I think about it.