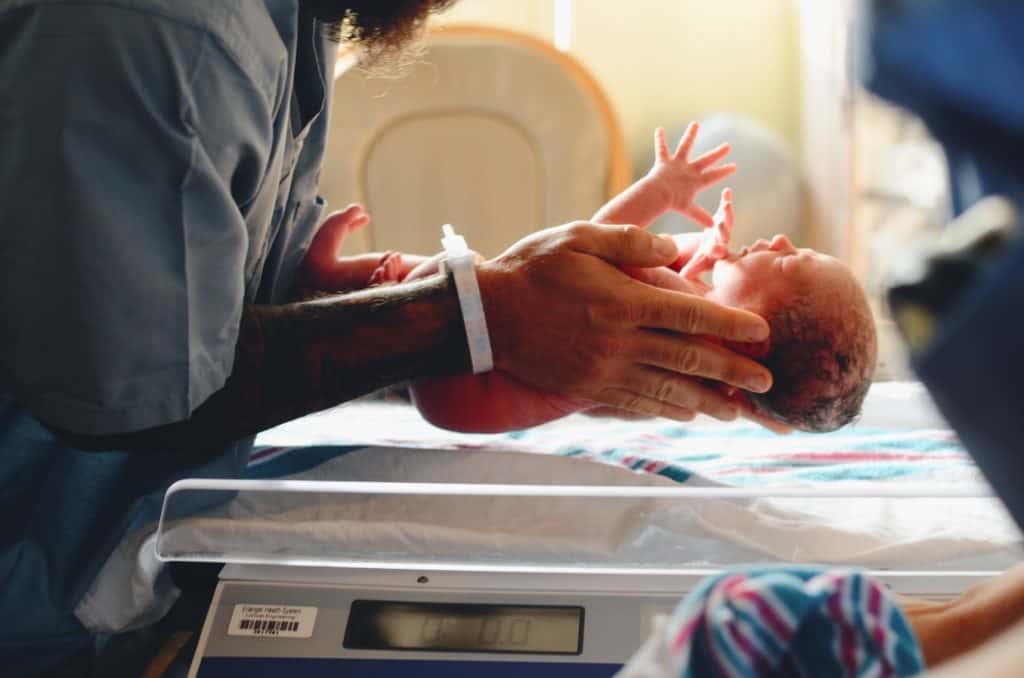 Helpful advice on newborn babies checks and tests
Your baby will be given tests as soon as they arrive, but don't worry, and they are routine checks to make sure everything is ok. The Apgar test is performed on your baby when they are delivered, at one and five-minute intervals.
A stands for appearance – your baby's skin colour will be checked to see if it is a healthy pink colour.
P stands for pulse – anything over 100 is usually a good pulse reading.
G stands for grimace – so any cries, coughs or sneezes are good responses to stimulation.
A stands for activity – the more your baby moves around the better.
R stands for respiration – a good healthy cry means your baby has clear airways and their lungs are working.
Weight
Babies are weighed as soon as they are born, to check they are a healthy weight and as a starting point for midwives to track how much weight they gain or lose over the next few months. They are weighed regularly at the hospital and when you take them home. The majority of babies lose weight before they start putting it on as they get used to feeding from the mother or a bottle.
The heel prick test
The heel prick is taken to test for a disorder called phenylketonuria and to make sure the thyroid is functioning. The test only takes a small amount of blood, and although they sometimes cry, it should not hurt your baby.
Don't be afraid to ask what test they are performing on your baby and what it's for, especially if you're a first-time mother.
The first nappies
Your baby's first stool is called meconium and is usually a black or green colour, this is totally normal so don't panic. The colour usually passes within 24 hours. Babies do not have bladder control, so be aware to change their wet nappies almost immediately after they have had a feed.
After your baby has passed meconium, the next stools will probably be greenish-brown, then a yellowy colour. Bottle-fed babies stools will be a little more solid, but a similar yellow colour.
Hearing and sight tests
Babies focus on objects that are about arm's length from them, and therefore when feeding your baby, they are able to focus on you and get to know your facial features. Babies will respond to familiar voices, and they get to know who their mother is when she is speaking.
Six week check
Six-week check is a routine check where a GP will look at your baby and make observations, track their weight and health. The GP will also check that your uterus has moved back to its normal position. Feel free to ask the GP any questions, and they are there to help and give advice.