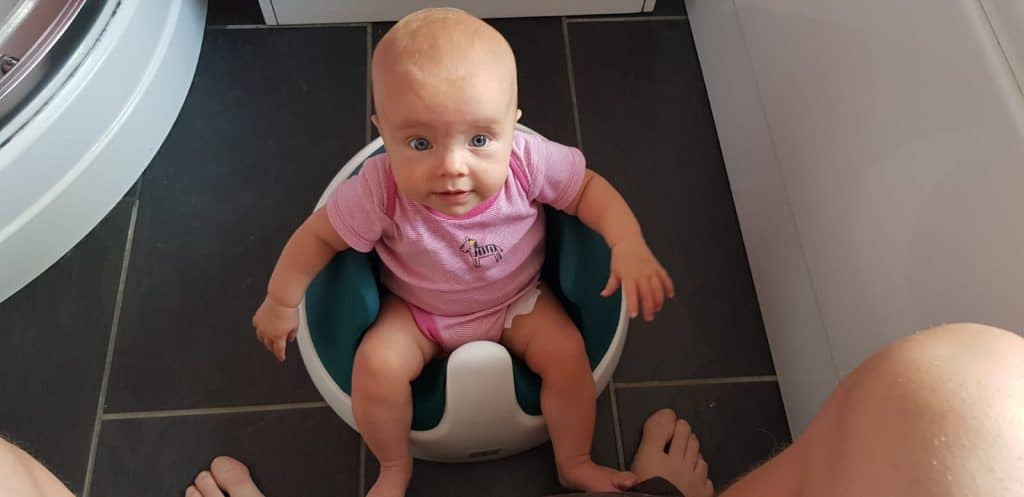 As I write this Baby Grumble is just turning 9 months old and all is going well but I am missing my daily quiet crap.
No matter what time of day I try and have a good hearty dump baby grumble or Mrs grumble for that matter wants to interrupt me.
The other week I needed a poo so off I go, I left Baby Grumble in the lounge on her play matt, I thought – yes, I have escaped! she is happy and more importantly quiet so I could steal 10 mins and pinch off a loaf.
Yeah right, as soon as my warm arse touched the cold plastic seat she started screaming so I whipped the shorts up and went and got her. If I was not desperate I would have hung on a little but the train was departing the station at this point so I had to go.
There is nothing more off putting than having your 9 month old daughter stare at you when you are trying to lay cable down the porcelain telephone. Anyway, nature was on my side and I managed to do the deed and the clean up operation was a lot more successful than I could do if I was changing Baby Grumble's nappy.
A few days pass and Mrs Grumble is home so I thought yes a quiet dump at last is on the cards. I drop to put my cheeks on the seat and she walks in wanting to know what I want to eat on a tuesday evening in a weeks time.
Well I lost it, I gave up and went to the public toilet up the road. You cant even have a crap in peace.