"Being a bad parent is a sign of not having learned from experience." –Mokokoma Mokhonoana.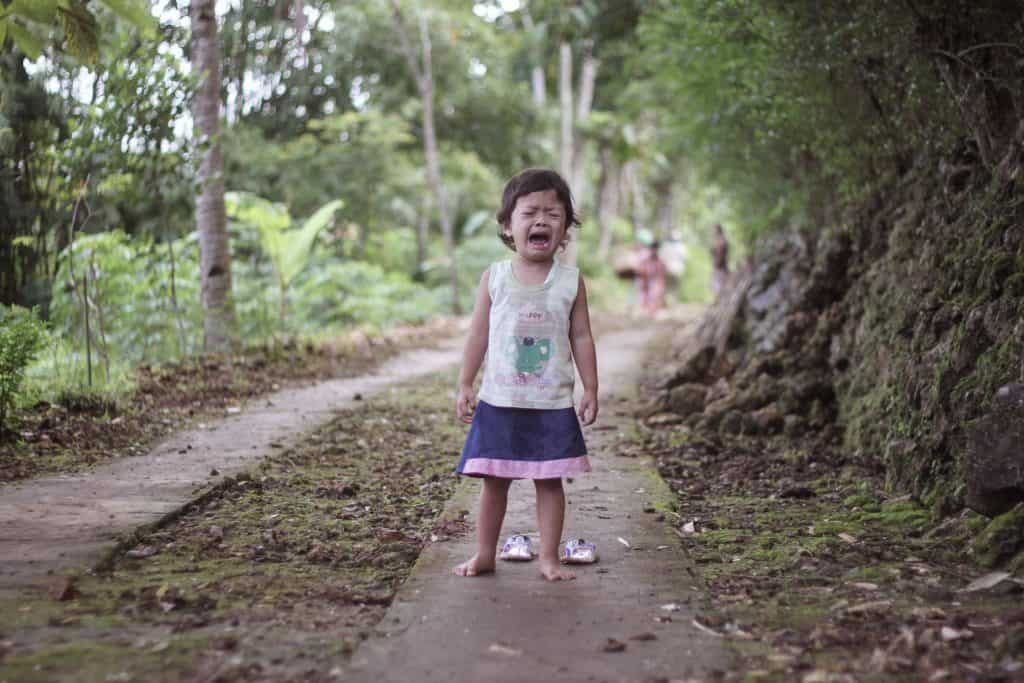 Are you becoming a bad parent to your child? A parent-child bond is the most beautiful and pure, yet can be dark and filled with hatred. A child often harbours the scars from your bad parenting ways and may not fully blossom when they are growing.
As a parent, you can always make mistakes because you are just a learning parenthood person. But, you need to be a good parent to provide your child with a healthy and joyful environment to ensure they get a complete upbringing. Here are seven signs of bad parenting that you need to know to become a good parent to your precious one-
1. A bad parent often avoid or neglect their child
Negligence can harm a child in great length- both mentally and physically. It is one of the most common child abuses and can be enough to make them suffer mental trauma. If you are ignoring their mental and physical needs, you need to take a look at yourself. Your children may grow up in an unhealthy atmosphere and may get isolated from their peers. Most children show signs like tantrums, self-harm, passive-aggressive behaviour, etc. if they are neglected.
You can be busy with work commitments or maybe tired, but make sure to spend your time with your children to ensure they understand that you care for them, and you are always there when they need you.
2. A bad parent may resort to physical and verbal abuse
Physical and verbal abuse is not a way of disciplining your child. It often does worse than doing well. Children who get to experience physical and mental abuse regularly often suffer from poor physical health, depression, anxiety, self-harm, crime, substance abuse, etc.
Your child needs punishment if they do something wrong. But, punishment, especially abuse for small and petty mistakes, is another sign of bad parenting. They might start abusing you while you grow up.
3. A bad parent may show favouritism.
Favouritism is a big no-no. Children can lose trust in their parents when they understand that their parents favour one child over another. It can cause the neglected child to develop chronic depression later, and he or she might not even recover from it. For example, in many families, boys are favoured over girls, and the girls often feel left out of their education and basic needs. Some parents also complain about one child in front of the other, instead of having a heart-to-heart talk. Your discriminatory behaviour may cause you to lose one child.
Please remember that every child is equal to you as they are all part of you. Do not engage in favouritism and make sure you treat them with similar nature.
4. A bad parent have an authoritarian behaviour
Authoritarianism is definitely bad parenting.  Often parents force their children to do something without considering the opinion of their children. Controlling your child in their personal matters, career options, education, and even making friends is not a great idea. An authoritarian parent may use threats and mental manipulation to ensure constant obedience, thereby making their kids accept all decisions. It can cause depression and anxiety in children. If you do so, get a reality check.
An ideal parent should always encourage their children to make their own choices with proper guidance.
5. A bad parent may exhibit an irresponsible financial attitude
It isn't right in both ways. Some parents do not offer healthy financial responsibilities to their children and only offer them necessary things and facilities. In other cases, some often pamper their children with money and tend to give them what they want.
It is better to teach your children the value of money and teach them the importance of everything. They should be able to develop a healthy habit for money to get success in life.
6. A bad parent will not trust their child
Many parents often believe other people more than their child and never ask their child to explain situations even once. Not trusting your child is harmful to them. They may not trust anyone and may also suffer from low-self esteem and depression or anxiety. Hence, always make sure to trust your children and make healthy communication to ensure you are a good parent.
7. Bad parents become an interfering parent
Interfering is one of the most common yet neglected signs of bad parenting. If you interfere in their life too much and try to make every decision for them, it can be harmful to your children's growth. Hence always allow them the scope to get enough exposure to make their decisions.
If you feel that you are showing some of these bad parenting traits, it is better to mend your ways to be a good parent. You are the best example for them as they will also become parents in the future. Being a lousy parent can only earn you disrespect and resentment from them.