'Your most valuable parenting skill is learning to manage yourself first', said Dr Laura Markham. You become a mother the day when your child comes into this world. Therefore, alongside the beautiful and exciting experience of motherhood, come many problems. As a new mum, you may not know all the baby care tips for new mums.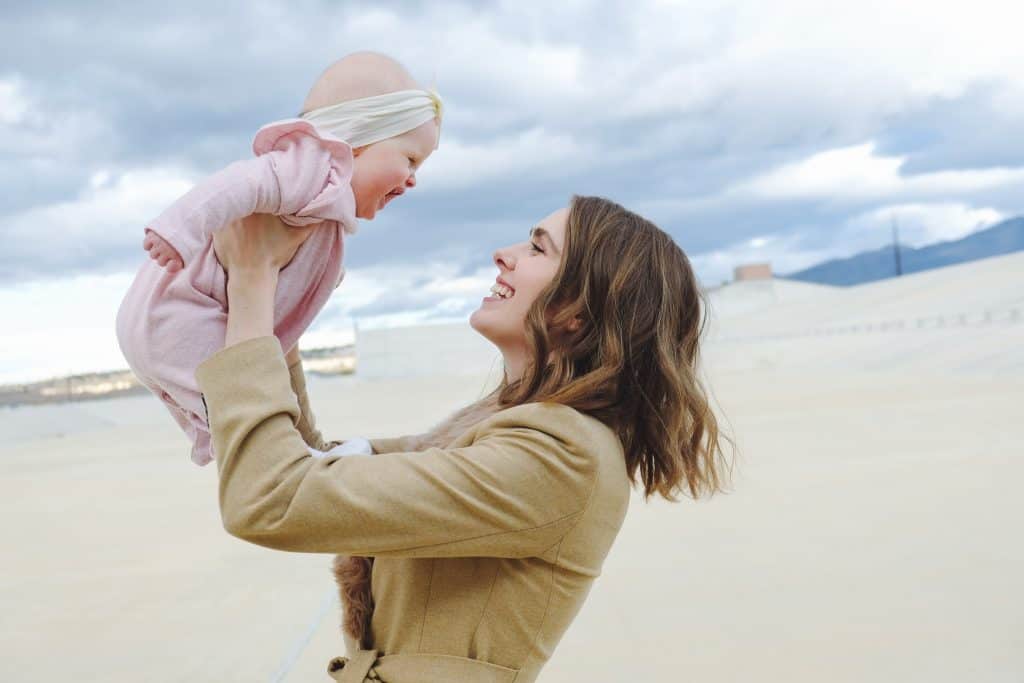 There have been many recommendations from relatives, your own mother and many other people. Often new mothers find the safest methods to handle and raise a baby with their experience. But, there is no harm in knowing what you should not do. So, here we go: 
Here are our baby care tips for new mums
Holding your child in the wrong way
Holding babies improperly can cause their bodies to get damaged, and they might also feel uncomfortable. The first thing you need to learn is how to hold the baby. You should use one hand to support the neck and the head of the baby and another to hold their back. If you feel that you are not handling the baby in the correct way, you can always ask for help from your doctor or a nurse.
Getting stressed over the umbilical stump
A lot of new mothers often get unnecessarily stressed over the umbilical stump on the baby's body. It is the section the doctor cuts while taking out your baby during the childbirth. The stump can remain there for many days. You may get stressed over why it is not falling down and may try to mess with it. If you try to do it yourself, the stump may get infected and may cause serious problems in your child. So, follow your doctor's advice and leave it alone. Please make sure that the diaper is not touching this area.
The third of the baby care tips for new mums is an interesting one. You might have heard older women saying that babies should be lulled to sleep by shaking them gently. But, please do not shake them. Their body is not durable like an adult. If your baby is not sleeping, shaking the baby cot gently is not an option. It can cause deformities in the body if it is done for a prolonged time. Besides that do not shake the baby vigorously or let others shake them if they are less than seven months old.
Giving them anything but breast milk before six months
You should never feed the baby anything else besides your breast milk within the first six months. After six months, the baby will get to develop its baby tooth, and you may move to other food items like mashed cereals or mashed vegetables. If you do not have enough breast milk, you can ask the doctor for supplements. But, please do not provide them with anything other than the recommended food.
Giving them a bath improperly
Bathing a baby comes with additional challenges. You should use a shallow baby bathing tub. Please do not leave them unattended while bathing. They are not adults and may fall flat on their face if you do not hold them. Always hold them while bathing. Besides that, you should use only recommended baby products for babies.
Underfeeding or overfeeding them
Each baby is unique and has its own requirements for food. Some babies eat often, and they may remain hungry frequently. Therefore, if your baby feels hungry and cries for food even after you have fed it just hours before, do not ignore their hunger pangs and never try to schedule eating for them. On the other hand, if your baby does not eat or finish food, never try to force-feed. It can cause them to vomit and create other problems. Just follow their 'hunger schedule', and they will eat as much as they need.
Babies may not poop for one or two days. It gets regular as the baby gets older than six to seven months. Your baby's poop colour may also change with their age. So, do not make a fuss over it. If your baby is having frequent poops or diarrhoea, you may need to connect to the doctor faster.
Layering a lot of dresses in winter
You might be concerned about keeping your baby warm in the best way possible. But, never use multiple clothing layers in winter. It may cause them to sweat, and they might get health problems. Always use enough clothing, not more, not less.
Skipping their health check-ups
As a responsible mother, you should never skip their health check-ups. Babies need regular health monitoring, including vaccination, for a healthy upbringing. If you tend to forget, write down the check-up schedule for reference.
As a new mother, you may make mistakes. Besides these baby care tips for new mums,  you can also ask tips from doctors in any case. You will become a better parent with each passing day.
If you have enjoyed this article on Baby Care Tips For New Mums then please follow us on facebook to keep upto date will all of our latest content.