I arrive at my local swimming pool today, and the car park is rammed to the rafters with cars. Which is actually great to see and then I see a space I drive down to it, and it has a scooter parked in it.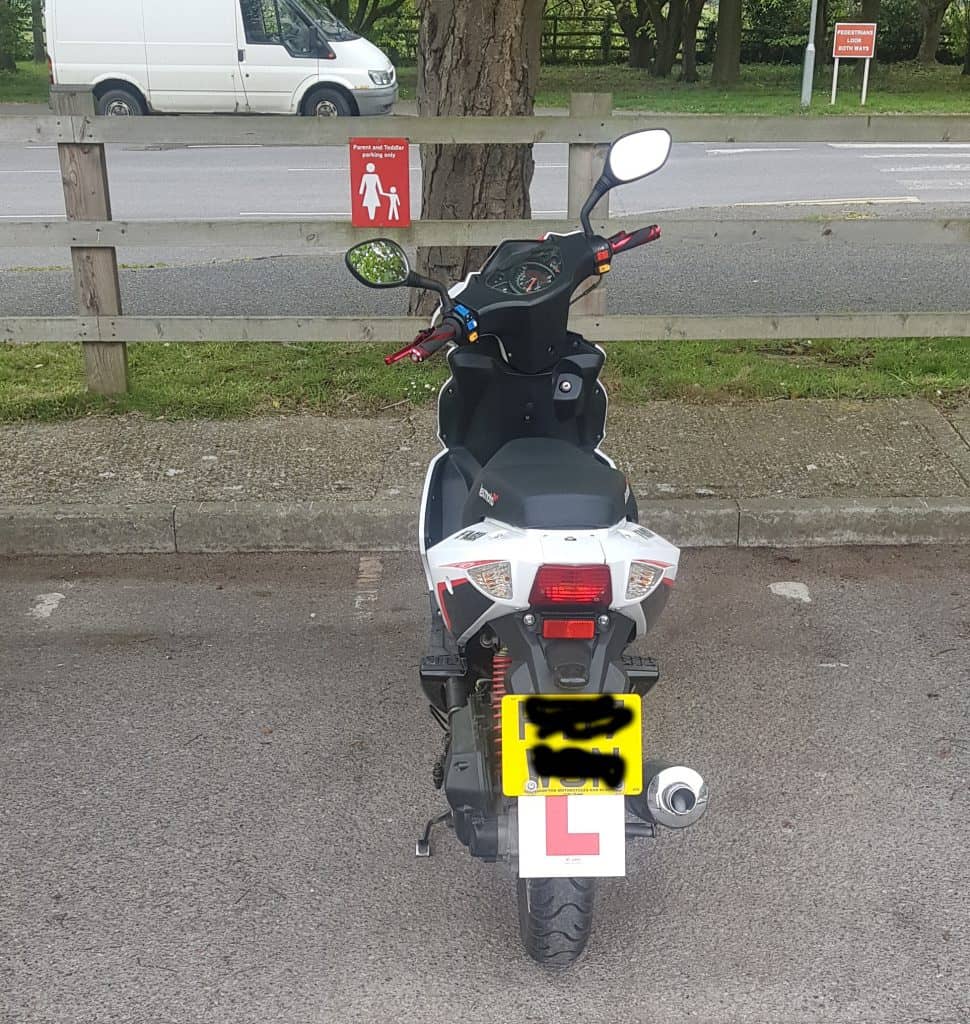 Not only is this idiot parked in a parent and child parking bay but this tart has parked in the last parent parking bay.
I ride a motorcycle, and in fact, I understand that this rider may have been unsure of where to park but there are 100s of other car parking spaces for this oxygen thief to use but no.
This 16-year-old hard man decided that using one of the very few parking spaces designated for parents was the right thing to do.
I decided to post it up on the local facebook group and as expected this little plank chose to send me some lovely threats by facebook messenger and threaten me. Actually, he got his mate to message me the threats as his mate has a picture on his profile wearing boxing gloves which I think is meant to make worried.
Cheers for that you womble it really did not help your case for not being a berk.
However, what baffled me is that this idiot was actually being defended by other members of this facebook group. Others were saying that the lines were not clear or maybe he did not know and that it was not causing any harm… jesus christ there is a large sign he had to look at when he pulled into the space.